Let us remove your snow for you!
Contact Us Or Call 780-435-1887 Today!
Snow-filled parking lots and icy sidewalks cause hazardous conditions for your clients and employees. Keep them safe this winter with regular Snow Removal & Ice Management Services from Delta Valley.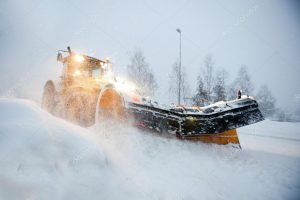 In a city where the norm is experiencing temperatures below freezing for six months out of the year, your business depends on efficient and timely snow removal.
At Delta Valley, we understand that blocked entryways and icy parking lots are more than just an inconvenience. In order for your business to operate, clear and secure access is a necessity throughout the winter season. That's why we treat every snow removal job with the same sense of urgency as our clients.
Our industry-leading fleet of graders, dump trucks and snow blowers are capable of tackling even the worst winter conditions. From stubborn ice build-up, to snow banks and icy walkways, we are equipped to manage the weather.
At Delta Valley, we don't just respond to snow and ice: we prevent it. Our dedicated snow removal specialists know that the key to a safe space for you and your customers is eliminating potential hazards. That's why we use the best proactive technology to sand, gravel and salt key areas. We know you want your clients to have risk-free access to your property, and we settle for nothing less.
Whether you need a one-time clean up after a harsh hit of cold weather, or you need an on-going maintenance plan that fits your schedule, Delta Valley can accommodate.
If you are looking for a reputable and reliable snow removal contractor, contact us to learn about how we provide solutions that works for Albertans.